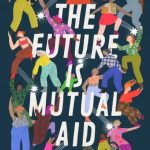 Profile last updated:
active 1 year, 5 months ago
Details
Location
Port Huron, Michigan
Founded
Mar. 2019
Group description
Blue Water Mutual Aid is a network of St. Clair County residents who work within Port Huron and surrounding areas to address needs and work to inform others about the systemic problems that our community and society experience.
We believe that many problems in society can be addressed by community organizing; similar to how people come together in the face of urgent crisis, but on a sustained and consistent basis. Put simply, we are a coordinated group of neighbors that believe wealth inequality, skyrocketing costs for basic needs, climate change, white supremacy, patriarchy and corporate/government exploitation we learn about daily is the crisis. Rather than rely on the government or charitable groups to save us, our networks work to address local issues today and help educate community members about why our people – and all people – deserve more.
Work description
We currently distribute food to families within our networks, provide cleanup relief and are working to create group education resources to bring people further into the mutual aid movement.
Experience in
Advocacy
Cleanup & Remediation
Preparation
Rebuild
Research
Resource Distribution
Current needs
Educational resources, more participants
Fundraiser
There is currently no fundraiser for this group.
This is a private group. To join you must be a registered site member and request group membership.